Senior Scholarship Winners Announced for 2023
KEMPA  congratulates 2023 scholarship winners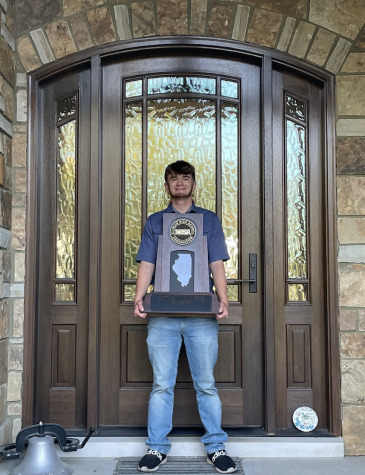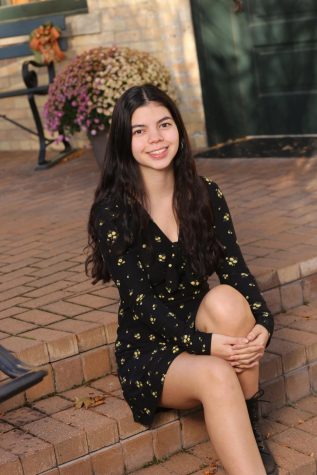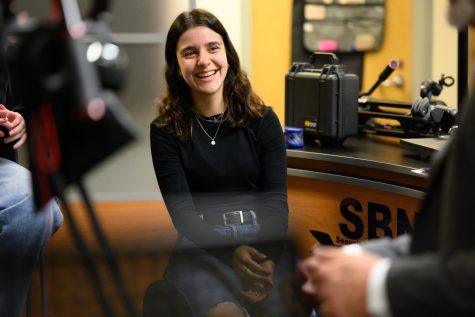 As is the tradition of KEMPA to encourage and promote future journalists, we are proud to introduce you to the three KEMPA scholarship winners for 2023 who will be starting their college careers in the Fall: Chloe Barbarise from Antioch Community HS in Illinois, Chase Keller from Huntley HS in Illinois, and Abigail Maxey from Homestead HS in Wisconsin. Among several worthy applicants, these three stood out and will hone their journalism skills and begin their careers in the media at their respective universities. 
     Abigail Maxey will most likely be enrolling at the University of Wisconsin in Madison to continue her quest to become a travel journalist. She wants to develop her skills in photography, design, and writing to tell stories about places all over the world. Abigail in particular wants to hone her skills in her new found love of photography. Abigail only joined the publications class in her junior year, but once on board she excelled according to her adviser Rachel Rauch. She applied her keen attention to detail on each yearbook spread, finding eye-catching photos, interviewing sources for interesting storytelling angles, and executing beautifully designed layouts. With her leadership skills and attention to detail, Abigail will most certainly find success at the university level.
     Chloe Barbarise will be taking her excellent writing skills with her as she starts her college career at the University of Illinois Champaign-Urbana in the Fall. She has a fascination with writing and words, and was challenged to create her own journalistic style when she started writing for the Tom-Tom, Antioch high school's award winning news magazine. 
     In her own words she said," I wrote many stories throughout my years—some not even published—and taught those who looked toward me once I developed a leadership role. I instilled the articulation of storytelling with a production of seven magazines when I was a Junior Lifestyles Writing Editor and, hopefully, more this year as I am Editor-in-Chief. Regardless of the magazines printed or the online articles posted on our website simultaneously, I only have two goals: one, pave the path for the younger generations who need a voice in this world, and two, live by the motto "get in trouble, good trouble, necessary trouble. During my college education, I plan to major in journalism and minor in English. I thoroughly appreciate both aspects of writing; a dream of mine is to enhance my education within both fields.
     Chase Keller has been a sports enthusiast all of his life, and it's not surprising that he translated this into being a top notch sports writer and Managing Editor of the Voice at Huntley HS. His participation in sports from an early age along with an encyclopedic knowledge of sports statistics,  paved the way to his natural transition to sports journalism. Chase made an interesting analogy explaining how his sports experiences translated into his journalistic style. "Adapting to habits in basic journalism mirrored my adaptability to sports knowledge: I started cutting my paragraphs into shorter, two-sentence hitters, my posture improved quickly to express better body language throughout interviews, and I became a better communicator," he said. 
     As a logical sequence, Chase  has  determined that sports journalism/media will be his career path of choice. He will attend the University of Wisconsin-Whitewater to major in journalism with a minor in sports management. He has major aspirations of working for prestigious organizations(ie. ESPN, Sports Illustrated, Bleacher Report..), but more importantly he will continue to make his sports videos and pursue a job that he loves to do.