Registration is Open for 2023: The Winter Retreat for Advisers is Feb. 10th and 11th, 2023 at the University of Wisconsin-Whitewater
The Winter Advisers Retreat is scheduled for Feb. 10 and 11, 2023. Mark your calendars to join in collaboration and deepen your practice as a journalism teacher. Retreat from the doldrums to inspire one another and learn from adviser and writer Sue Skalicky.
Skalicky advised journalism in Bismark, North Dakota while also working for the New York Times. She is a writer, speaker, and pursuer of abundant life. In the past 30 years, she has worked as a medical photographer, photojournalist, leadership trainer, writer and teacher. She worked with the Navigators and Heartbeat Ministries, and has written for several publications including Discipleship Journal, The Small Group Network, Christianity Today and The New York Times.
Skalicky has published two books, "Change For a Penny" and "The Silent Sound of Darkness." She is currently the program coordinator for Humanities North Dakota.
Session 1 (50 min.) – Of course!: Attitude creates atmosphere. You will learn the difference between being fearless and brave and how to create a positive learning environment that empowers students.
Session 2 (50 min.) – The real deal: Publishing and professional experience for advisers. Infuse your curriculum and power-up your influence with stories of your own journalistic adventures.
Session 3 (90 min.) – 21st Century Workout: Leadership, accountability, and motivation can come naturally to students if you simply show them where to look.
Session 4 (30 min.) – How to write your own obituary: This is backwards planning at its best! Don't miss out on celebrating your own life. Do it now! And then live up to it!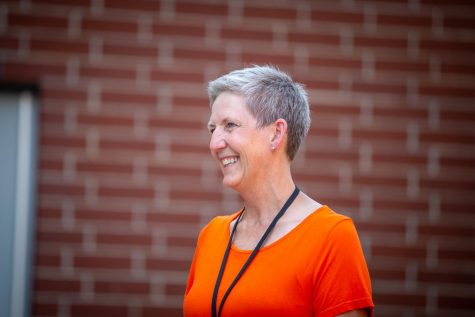 …OR, pay KEMPA using PayPal here!