Hall of Fame
The KEMPA Hall of Fame was established by the Board of Directors as a way of recognizing those who have made outstanding contributions, over an extended period of time, to the success and progress of the Kettle Moraine Press Association.
Suggestions for a Hall of Fame  recipient may be given to any board member. Decisions on membership in the Hall are made by the Board of Directors and announced at the annual meeting held at the Fall Scholastic Journalism Conference at UW-Whitewater.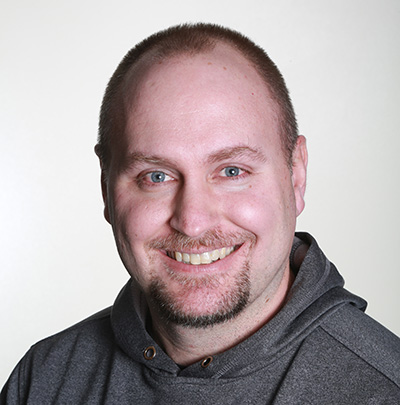 The 2020 Hall of Fame inductee is Matthew Smith.
 Matt joined the KEMPA board in 2014.  During his tenure, he has presented at Fall conferences and served a treasurer for the last four years. 
Matt's commitment to scholastic journalism has helped students become leaders in their programs. His students have faced censorship by school administration and were able to work with the Student Press Law Center to protect their student press rights. His editor won the SPLC's Courage in Student Journalism Award in 2014.
Matt is the founder of the Wisconsin Journalism Education Association and serves as its president.  As a JEA mentor, he works with new journalism teachers in Wisconsin. 
"Matt deserves KEMPA's highest honor for his diligence and attention to detail in crafting, maintaining and re-organizing its budget," Linda Barrington said. "He has helped me numerous times in sorting out problems with filing tax forms and dealing with the IRS.  He has been indispensable."
"I joined the board with Matt in 2014″ Shannon Kuehmichel said. "Together, we worked on the New Voices Legislation for Wisconsin. We were also in the same cohort for JEA mentor training. Matt always has students and advisers' best interests in mind and constantly works to provide resources and opportunities to all the student journalists in Wisconsin."
KEMPA is proud to honor Matt for his work beyond the classroom in scholastic journalism.
2020 Matthew Smith, Fond du Lac (WI) High School
2019 Carolyn Wagner, Lake Zurich (IL) High School
2017 Evelyn Lauer, Niles West (IL) High School
2016 Jeff Willauer, Waunakee (WI) High School
2015 Tom Juran, Brookfield Central (WI) High School
2013 Mike Doyle, Belvidere North (IL) High School
2011 Kathleen Burke, Regina Dominican (IL) High School / Mike Gordy, Antioch Community (IL) High School (retired) / Audrey Kemp, D.C. Everest (WI) High School / Dave Wallner, Stoughton (WI) High School (retired)
2010 Carl Sigler, Wisconsin Academy (retired)
2009 Stan Zoller, Rolling Meadows (IL) High School
2007 Jill Cook , Brookfield Central (WI) High School
2006 Joe Koshollek, Milwaukee Journal/Sentinel
2005 Linda Barrington, Wauwatosa East (WI) High School
2004 Sandy Jacoby, Tremper (WI) High School / Alan Packard, St. Mary's Springs (WI) High School
2003 John Culbertson, Waterloo (WI) High School
2002 Katherine Conover, Janesville Parker (WI) High School
2001 Hank Koshollek, The Capital Times / Susan Tantillo, Wheeling (IL) High School
2000 Mark Thompson, Antioch (IL) High School
1999 Tom Gebhardt, Prospect (IL) High School
1995 Nancy Becker, Milton (WI) High School / Stuart Ciske, DPI, Madison (WI)
1993 Elsie Stiffler, Willowbrook (IL) High School
1992 John McCullough, WTMJ Channel 4 Milwaukee
1991 Ron Beem, Byron (IL) High School / John Rowley, Willowbrook (IL) High School
1989 Eileen Kohnke, New Berlin Eisenhower (WI) High School / Dr. Thomas McLeRoy, Dean of Continuing Education, UW-Whitewater
1988 Jan Kohls, Fort Atkinson (WI) High School/ Judy Zigler, Whitewater (WI) High School
1987 Dr. Richard Nelson, founder of KEMPA / Dr. I.W. Schaffer, UW-W (Executive Director)