Victoria Feng, Annie Brown, and Blair Martin Win KEMPA Scholarship
KEMPA is proud to announce the 2021-2022 scholarship winners for graduating seniors who will be starting their journalism careers as they begin college in the Fall of 2022. As always, we had many outstanding applicants from which to choose, and we selected three excellent recipients: Victoria Feng from Stevenson HS in Illinois, and Annie Brown and Blair Martin from Homestead HS in Wisconsin.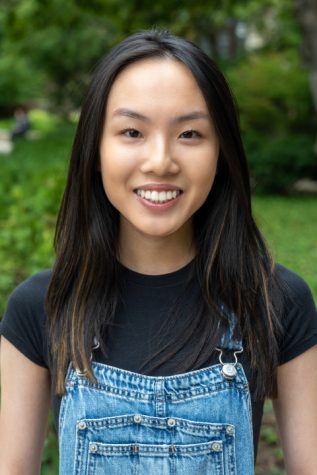 Victoria Feng will start college at the University of Chicago bringing impressive credentials from a student who started her journalism career in 2016 as a kid reporter for the Scholastic News Kid Press Corps. From there, her attitude about journalism started to change.
In her own words…"Amidst the attacks on the free press itself these past few years, so many professional journalists have fought back through their dogged reporting, work that I analyzed in-depth," she said. "Eventually, I became inspired to write for professional media outlets myself, now including The New York Times, WIRED and New York Magazine."
Victoria has been recognized for multiple awards including being part of the Illinois Journalism Education Association All-State Journalism team and winning First Place in the News Story category at the National Federation of Press Women High School Communications Contest and First Place in the News Writing event at the Illinois High School Association Journalism Tournament. Beyond her own writing, she has taught aspiring journalists through the volunteer organization she founded, Launch Student News. With her team of two other high school seniors, they've brought journalism education to libraries and a park district in four states, including the Chicago Public Library.
Upon graduation from the University of Chicago, she hopes to become a reporter on the race beat. To read Feng's writing, please see this article: What It's Like Being An Asian American Student During The Pandemic
Victoria has high hopes and a wonderful set of skills and a real passion, which will take her a long way toward achieving her dreams.
Annie Brown from Homestead HS knew that she wanted to be a journalist when she walked into her publications class in her freshman year.
In her own words, "her life changed forever. Through journalism
and design, I could be an artist, an advocate, a photographer, and most importantly, a storyteller."
Annie joined the program because of her talent in writing. She jumped right into writing articles: on the web, for the yearbook, blog posts of movie reviews, and sports articles. She led the charge onto social media by sharing the publication's articles on Instagram and Snapchat.
After her freshman year, she began pursuing her other passion photography and photojournalism by working with several mentors. That summer she worked with a photojournalist from the Orange County Register in California. She then worked with a professional photographer at Camp Randall Stadium at UW-Madison who told her to be confident with her camera and not to let others keep her from getting the perfect shot. Annie credits her growth to her many editors-in-chief who have come before her, and to her adviser who was the first person to believe in her skills as a storyteller.
During her senior year, Annie was named co-Editor-in-Chief of the publications program at Homestead. She then was able to switch roles and mentor all of the up-and-coming journalists in her high school. As a journalist, she says that there is something special in seeing the world through the eyes of her peers and immortalizing memories through words, pictures, and design. She has a passion for journalism and storytelling, and she will take this with her she goes off to college in the Fall.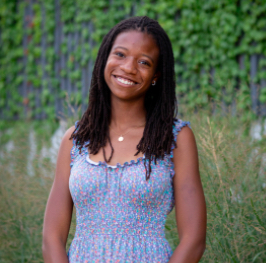 Many aspiring young journalists have interesting and unusual stories to tell about what led them down the path to pursue a career in journalism. KEMPA's third scholarship winner, Blair Martin from Homestead HS, fits that bill. Blair's aspiration to write about and chronicle her life "began with a crush on a boy in the seventh grade! That exclamation marked the beginning of my 'Per Weeks,' an online diary series. Driven to think in writing, I've created 250 installments over the past five years," she said.
Blair's adviser was impressed with her work right from the start.
"Blair always advocated for herself in order to improve as a writer and find ways to learn more about all aspects of journalism. We are beyond fortunate that she decided to join our Advanced Publications staff her junior year. Just weeks into Advanced Publications, Blair and two teammates ordered the equipment and started production of our first-ever weekly podcast," she said. From that point on she jumped right in getting and was completely involved with photography, and she designed the cover for their yearbook with very little experience in layout and design.
From then on she realized the value of journaling.
"I have come to understand that the best stories are those that cover the who, what, when, and where of an issue, but center on the why," she said.
"When the mind seeks to answer these types of (why) questions, the writer's creative force infuses pieces with heart and encapsulates the wide scope of the situations at hand."
Blair takes her responsibility as a journalist very seriously.
As she says, "Works that dig into the raw, genuine truth of important affairs are the most impactful— and as a journalist, I aspire to create pieces that do just that. In order to do so, I know that I must be intuitive, daring, and above all else, empathetic. I must care enough about the subjects I cover to give them the grace that I have learned to give myself over time."
Blair will carry this passion for journalism to Spelman College in the Fall of 2022.