4 Winners Selected for KEMPA Scholarship 2019
After going through 18 very qualified candidates, we are proud to announce that four students will share the KEMPA scholarship funds as they begin their college careers for the 2019-2020 school year. The four recipients are: Mary Ellen Ritter from Brookfield Central HS, WI, Cory Sparks from Indian Trail HS and Academy, WI, and Matt Smith and Margaret Brunetti both from Libertyville HS in Illinois.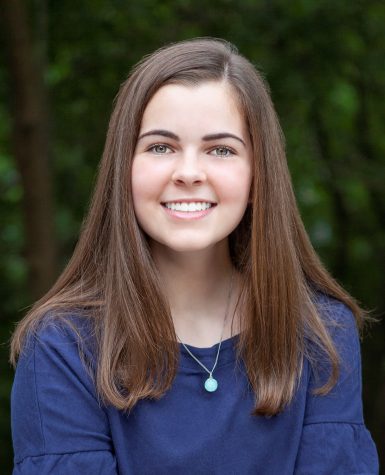 Mary Ellen Ritter has been the editor-in-chief of her yearbook for the past 2 years and has been described by her adviser, Tom Juran, as truly extraordinary. She excels in all aspects of journalism be it design, photography, theme development, writing, headlines, and most importantly team development and leadership. Her efforts and persistence for excellence resulted in yearbooks that have received a NSPA Pacemaker, ranked as a CPSA All-American, and garnered multiple regional awards including ALL-KEMPA awards for successive years. All of her talent and leadership skills were also recognized by the Wisconsin state Journalism Education Association as she was named high school Journalist of the Year in 2019.
Our second recipient is Cory Sparks from Indian Trail High School & Academy. Right from the beginning of his freshman year when he joined the Communications Academy, Cory wanted to be a broadcast journalist. But by the time he graduated he had become a multi-talented journalist proficient in all aspects of journalism. He started by producing multimedia video announcements and continued on to produce, edit, and anchor daily award winning news segments for Indian Trail's daily morning news show Trail Mix on their IT-TV. During Cory's senior year, he joined the newspaper staff and became the Sports Editor. Along the way he became adept in InDesign, Photoshop, Illustrator, and IMovie. He has also produced sports podcasts under the title of 1200 CC's of Sports. Cory has been recognized by multiple organizations including: Gold and Silver Key Scholastic Writing Awards in journalism, KEMPA superior and excellent awards in video news and public service announcement production, and the 2018 Best Club Video Award from the Wisconsin-Upper Michigan Key Club district convention.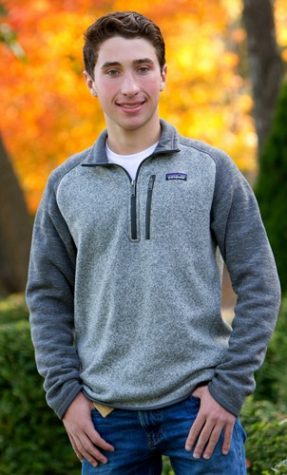 Matt Smith did outstanding work in both sports and online reporting and editing at Libertyville HS in Illinois. His love of sports helped him to develop in-depth stories that went beyond your typical sports profile. He interviewed the star basketball player and his coach, and then went on to interview some of the professional sports reporters from the local newspapers to get a broader perspective. These reporters were impressed with his work, and he was then offered an opportunity to do freelance sports reporting for the Daily Herald which is a widely read newspaper in all of the suburban collar counties of Chicago. Matt became the online editor in his senior year and expanded his repertoire by writing solid in-depth feature stories. One such story about a student who was born with disabilities and had suffered many surgeries at a young age, garnered Matt an Excellent rating award in the KEMPA individual contests presented at the Fall conference. Matt is now studying journalism at the Ernie Pyle School of Journalism at Indiana University.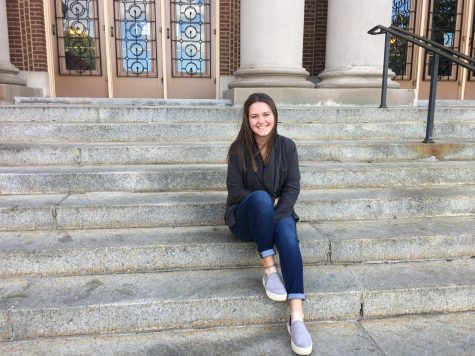 Maggie Brunetti's passion for journalism began in her sophomore year when she joined the Drops of Ink staff at Libertyville HS in Illinois. After starting out with sports stories while being a three sport athlete, Maggie soon branched out to in-depth stories that challenged the school administration concerning the LHS website and the and the amount of money spent on each of the sports programs at the school. The school website had to be changed as a result of a complaint by the U.S. Department of Education. She hit a few roadblocks with the story and she had to file a FOIA request to get to the bottom of it. During her senior year she became co-editor-in- chief and co-wrote an article about the growth of e-cigarette use among teenagers.  Maggie also created a video for their online publication that featured three openly gay students and their coming out stories, which was developed in conjunction with their magazine issue that focused on the topic of identity. Not one to shy away from controversy, Maggie always showed leadership and dogged reporting skills to produce compelling stories. In the Fall, Maggie began her journalism career by enrolling in the Journalism school at the University of Illinois Champaign-Urbana.