The true story behind Hazelwood v. Kuhlmeier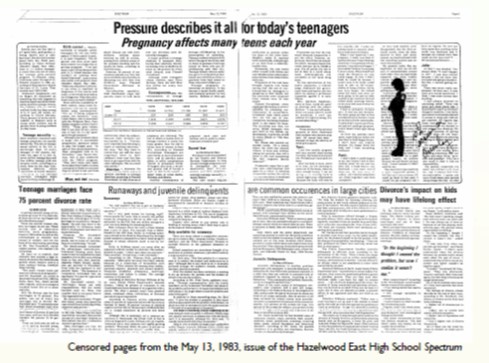 Hang on for a minute...we're trying to find some more stories you might like.
Do you know the real story behind the censorship at Hazelwood East High School in the 1980s?  This amazing podcast from the Student Press Law Center  reveals details not made public before now.  Listen to Frank LoMonte's interview with Cathy Kuhlmeier Frey, whose name is on the well-known Hazelwood v. Kuhlmeier Supreme Court case that has allowed principals to censor student publications for the past 28 years. You can hear and/or read the interview here.