Illinois speech rights bill on Governor's desk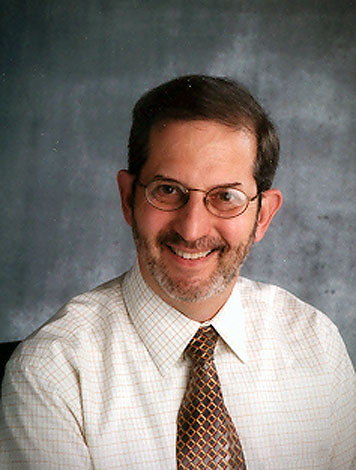 by Stan Zoller, MJE
The five-month journey of Illinois HB5902, the Speech Rights for Scholastic Journalists Act, has been one filled with surprises, disappointments – and a lot of luck.
What started with a meeting with me, Illinois JEA State Director Brenda Field and Illinois State Rep. Elaine Nekritz (D-57) on Jan. 11, culminated with the bill officially sent to Illinois Gov. Bruce Rauner on June 27.
Under Illinois law, once the governor gets a piece of legislation that has passed both the House and Senate, he or she has 60 days to sign, veto or take no action on a bill.  If the governor does not take any action, it becomes law.
That means that Aug, 27 is the deadline for the fate of HB5902.
Getting there, however, was a challenge, albeit an exhilarating one.
The success of any piece of legislation is development of partnerships with key organizations and individual stakeholders.  This seems especially important for legislation related to something as specific as scholastic journalism.
Our work with key sponsors Rep. Will Guzzardi (D-39) and state Sen. Daniel Biss (D-9) was anchored by Student Press Law Center Executive Director Frank LoMonte whose trips to the Illinois statehouse and hours and hours of phone conferences provided counsel, insights and ideas that were unsurpassed.
The unpredictable element in pursuing HB5902, or any piece of legislation, is luck.  When the Illinois Press Association (IPA) suggested we meet with Rep. Nekritz, how did it know that Nekritz was a representative for part of Buffalo Grove, where both Brenda and I live?  And Lady Luck smiled when Nekritz reached out to Guzzardi who is a former journalist.  The stars, as it has been said, were aligned.
We were amazed, and still are, at the bipartisan interest and support in the House Judiciary –Civil Committee that not only resulted in what LoMonte called a stronger bill, but in the end, nine sponsors for the bill – six democrats and three republicans.
Biss, who was the lead sponsor on the Senate side, was also recommended by the IPA.  Through networking and work by advisers, by the time the bill left the Senate Judiciary Committee we had three more sponsors – all of whom had a background in journalism.
While our time in the Senate Judiciary Committee was a bit more challenging, the bill still emerged without a negative vote.  You can take a look at all of the legislative steps the bill went through at Status of Illinois HB5902.
The bill did not encounter any opposition on either the House floor in the Senate chambers.   That doesn't mean it's a slam dunk.  Lady Luck will still need to cast her spell once more – this time on the Governor's office.
As states, including Wisconsin, pursue New Voices (a movement started by the SPLC) legislation, scholastic educators and advisers – not to mention their students – need to be involved and supportive.   As we found in Illinois, active support by advisers was limited, something the SPLC reports was common in other states.
If there is an effort to introduce a scholastic press rights bill in your state – support it.  Reach out to your students, parents and retired journalism teachers.  As journalism educators, it's imperative that we, as well as our student journalists, aim to do three key things for the news consumers of student media – Educate. Inform. Engage.
If we want students to become strong stewards of civic engagement, then a free and responsible student media is the foundation.
Make it happen by supporting and working for scholastic press rights legislation.
STAN ZOLLER, MJE, is lecturer of journalism at Lake Forest (Illinois) College and Chicago project coordinator for the Center for News Literacy. He is an at-large director of the JEA board. Zoller has been honored by Dow Jones News Fund and is an NSPA Pioneer. He is vice president/membership and president-elect of the Chicago chapter of the Society of Professional Journalists.