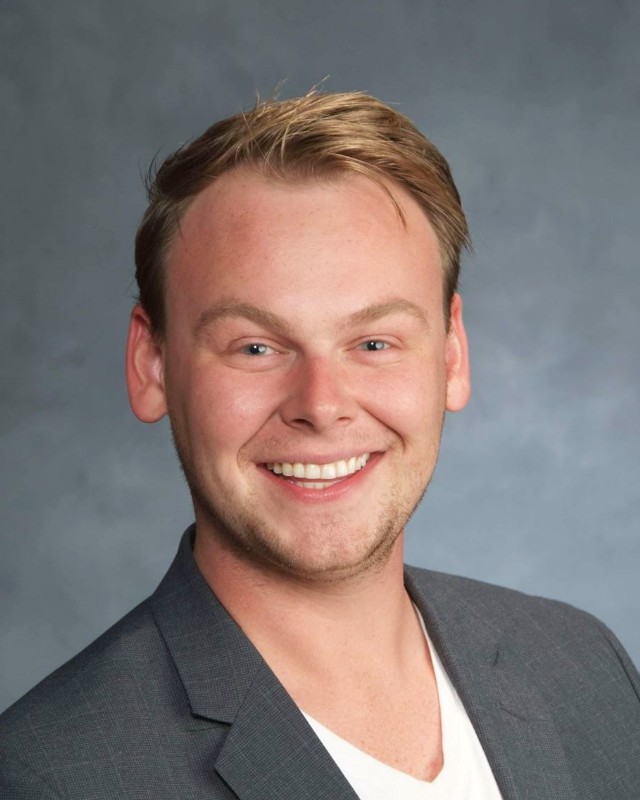 Patrick R. Johnson, MJE
[email protected]
Antioch Community High School, Antioch, Ill.
Number of years advising:
9 years (7 in high school, 2 in college)
Brief Description of your program: 
My program includes a number of classes: introduction to print and digital journalism, print and digital journalism, and sports media. I have four sections and nearly 100 kids in the program as a whole. We produce a monthly news and feature magazine, a daily website, a seasonal sports promotional magazine, marketing projects for the athletics department, a seasonal arts and culture magazine, and more.
Best Advice or Hardest Lesson Learned: 
Your kids matter as people more than the product they produce. Journalism isn't just about telling the stories of others; it's about helping kids learn to tell their own story and feel as though that story matters, too.
Social Media Accounts
: @ACHSTomTom and @SequoitSports
Johnson also serves as the Mentor Program Chair for the Journalism Education Association and is a board member for Quill and Scroll International Journalism Honor Society.
Patrick R. Johnson, Summer Journalism Workshop Director
Sep 07, 2019

Five College Instagram Accounts to be Inspired By Right Now and Why

(Story)

Sep 07, 2019

Here's what one staff did to brand their Instagram accounts

(Story)

Sep 07, 2019

Why Adobe Spark is Your Next Tech Tool

(Story)

Sep 07, 2019

Spark Posts is the Way to Tell Stories Right Now

(Story)

Sep 07, 2019

Build Up Your Staff's Spotify Playlist With These Quick Ideas

(Story)

Sep 07, 2019

Why Spotify is Your Next Social Media Experience

(Story)

Sep 07, 2019

Using Google Sheets to Develop and Track Media Campaigns

(Story)

Sep 07, 2019

4 Social Media Content Tips to Improve Your Sports Storytelling and Audience Engagement

(Story)

Sep 07, 2019

7 Ways to Develop a Social Media Presence for School Athletic Programs

(Story)

Jan 11, 2016

Recruitment Makes the World Go Round

(Story)

Nov 16, 2015

Convention Reflection: Just Do It

(Story)

Oct 12, 2015

Finding the Four-Leaf Clover

(Story)

Sep 14, 2015

It's All in the Family

(Story)

Aug 17, 2015

Defining YOUR Culture

(Story)

Jul 13, 2015

Wait… so I'm in charge of what now?

(Story)