Mary Ellen Ritter named Wisconsin High School Journalist of the Year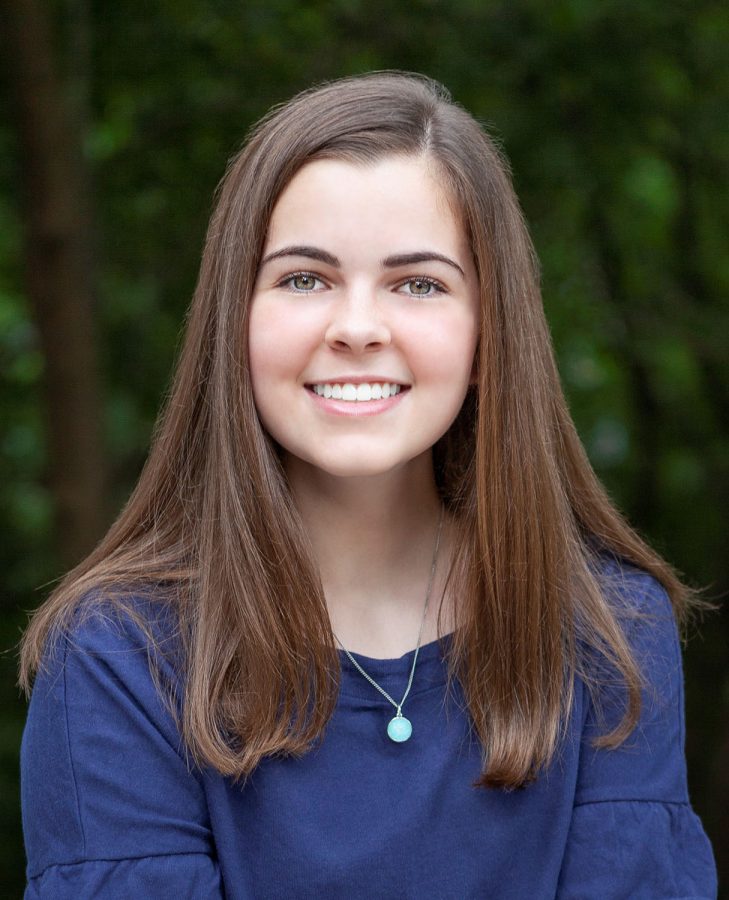 Mary Ellen Ritter is a senior at Brookfield Central High School where she has been a member of her
yearbook program for four years and is editor-in-chief of the award-winning Legend for a second year in a row. The Wisconsin State Director for the Journalism Education Association announced that Ritter was named the first Wisconsin High School Journalist of the Year.
"Ever since middle school, I knew I wanted to do something with writing," Ritter said. "But in high school I've learned more about graphic design, like doing layouts…. I've learned that I can communicate in more ways than just writing."
In her portfolio reflection, she calls herself an "aspiring journalist and graphic designer."
No wonder that judge Shannon Kuehmichel said, "I was impressed by the professional quality, not to
mention the variety, of Mary Ellen's graphic design portfolio. She was a pretty well-rounded candidate with strong samples in most categories, but her designs surpassed anything I've seen from Wisconsin high school students."
Ritter has been accepted at both the University of Missouri and the University of Minnesota. She plans to major in journalism so she can eventually pursue a career involving graphic design, like working for a magazine or doing some free lancing. Although the industry is changing and more journalism is being published online, Ritter is confident that she will be able to get a job in the field.
"In today's media, Mary Ellen is good at everything and she's willing to learn," her yearbook teacher,
Tom Juran, said.
Her experience on The Legend has offered her opportunities to develop leadership skills and do a lot of writing, videography and photography.
"The problem with Mary Ellen is that she has so many talents and so many strengths," Juran said.
"In journalism today, you talk about print dying or going away, and today's journalists having to be
adaptable and willing to use different media. Mary Ellen does that, whether she's telling a digital story for a poster she's designing for student council, … whether she's tweeting, whether she's designing a yearbook page or writing a feature story, she's equally competent at all those. She's not afraid to take on something new that she hasn't tried before."
As Wisconsin's Journalist of the Year, Ritter will now fine tune her portfolio for submission to the
Journalism Education Association's Journalist of the Year competition. This is the first year Wisconsin has had this competition. Smith followed JEA standards and portfolio design to create the first state-wide competition for the state.
"Wisconsin has so many amazing student journalists and journalism programs," Smith said.
"Promoting this competition gives them a chance to shine on a national stage. The high standards expected for applicants can be intimidating, but they encourage a lot of helpful reflection, and I know our students are up for it. The more our students get used to holding themselves to professional standards, the more our programs in the state can grow and the better prepared all our students can be to take control of their own lives after high school."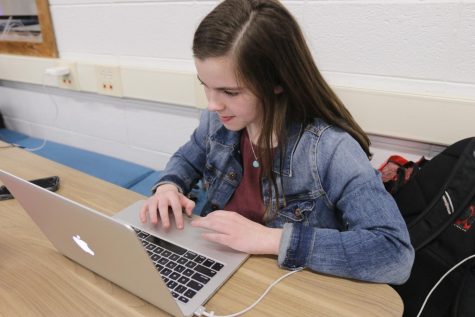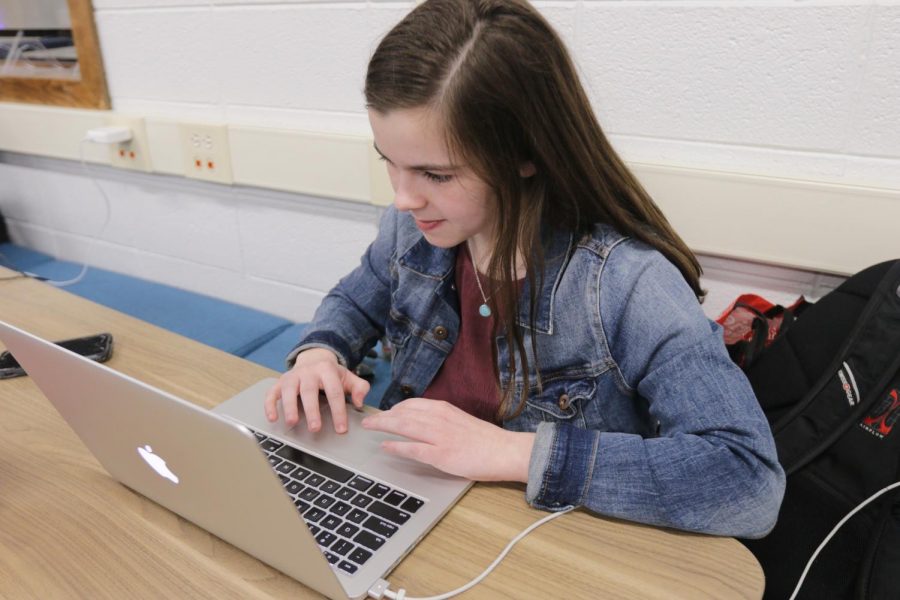 Besides Kuehmichel (Berlin High School), the other judges were Beth Plankey (Neenah High School), Jeff Carter (Hartford Union High School) and Alexis Hardin (Campbellsport Middle-High School).
After they selected Ritter as the winner, Carter explained what he thought made her portfolio outstanding.
"Mary Ellen displayed a quality that is key to today's journalist – being well-rounded," Carter said. "Ellen was able to show her aptitude in writing an engaging feature story, taking photos that capture the story of an event, and designing pages that highlight key features."
Plankey elaborated on Carter's comments: "Her portfolio impressed me on multiple levels, which included constructing a visually appealing design with solid content, modeling journalistic ethics and leadership, and demonstrating an outstanding montage of skills ranging from writer, editor, photographer and designer to engage her audience."
Ritter's portfolio can be viewed here.