Winter Advisers' Seminar
March 4-5, 2016:
Take a chance.  Make a change.  BREAK AWAY.  To Broadcasting, that is.
Plan to join Michael Hernandez as our keynote speaker, with suggestions on how to break away from just print reporting by adding video to your stories.  Journalism Education Association's 2014 Broadcast Adviser of the Year, Hernandez will give you hands-on experience with video tools, so you'll go home ready to do multimedia storytelling for whatever publication you advise.  If you have an iPad, tablet or iPhone, you're half way there already. In fact, bring them along so you'll be able to take your work home with you. You'll be able to teach your students how to create a multimedia package that will report news, promote your publication or provide context for your print story. Warning: This will be a high-speed introduction, a real jump-in-and-do approach.  You'll learn a ton.
Here's the brochure:   2016 Winter Seminar brochure for website
Here's the registration form: Winter Advisers' Seminar 2015 Registration
Here are the details:
WHERE:  Lake Lawn Resort, 2400 E. Geneva St., Delavan, WI 53115    Click here for map.
WHEN: All day March 4 and the morning of March 5, 2016
WHAT:  Focus on Broadcasting
Four featured presentation by Michael Hernandez:
Production in Your Pocket: Mobile Video Journalism
Learn to create professional looking video stories using your iPhone or iPad. This hands-on session will provide step-by-step instructions on how to shoot and edit video on your device as well as classroom tips and best practices. Bring your iPhone or iPad with the latest version of iMovie for iOS installed.
Social Media Reporting
As news organizations move toward a "push" model of reporting, social media has become a key element in getting news distributed to audiences. In this session, we'll talk about effective ways to use the most popular social media apps with your staff and look to the horizon to see what's next. Social media tips and best practices will also be discussed.
The Whole (Multimedia) Package
The most compelling stories are multidimensional, involving a variety of facts, stakeholders and events. So our coverage of these stories should also be multidimensional, presenting information in ways that are the most effective for our audience to understand. In this session, we'll learn to cover a story using a variety of media, and combine them into a powerful package that is greater than the sum of its parts.
When and Why to Use Multimedia Packages
We know that there are many ways to report news: video, websites, social media, print. But how can we know when to use multimedia and when to keep it old school? Are there certain stories that lend themselves to multimedia coverage, or is it just a matter of being creative with our coverage? This session will explore the role multimedia has in your publications, and how to determine the best times to use it.
OTHER DETAILS:
Exhibits:  new this year!
Registration Fee includes Friday lunch and dinner and Saturday breakfast
by Feb. 1, $85/KEMPA member or $105 /non-member
after Feb. 1, $95/KEMPA member or $125/non-member
Reduced fee: $50 for JEA mentees
JEA certification exam offered Saturday, noon-3 p.m. Register in advance at http://www.jea.org.
Graduate credit offered through Mount Mary University, Milwaukee. 1 credit @ $125. Contact Linda Barrington for more information, [email protected] Meet after dinner on Friday to register and get directions.
We thank our sponsors:
School Newspapers Online         


NFHS Network (PlayOn! Sports)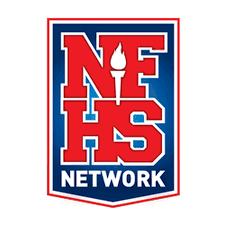 Herff Jones Yearbooks