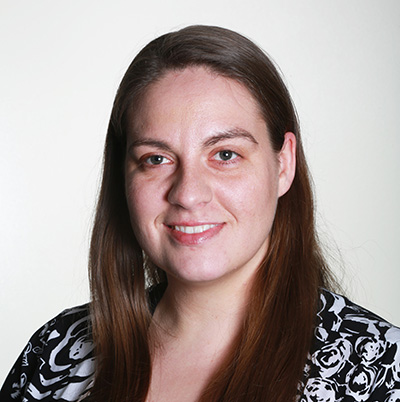 Danielle Olejniczak
Secretary
Individual Contests Committee
Scholarship Committee
[email protected]
Laconia High School, Rosendale, WI
Number of years advising:
7
Brief Description of your program: 
We have just one year-long class called Publications and Yearbook. We publish the 
Laconian
 yearbook of 112 pages delivered at the end of May, covering events from spring of the year before to winter of the current school year. The staff also assemble 10 editions of a hard copy community newspaper. 
The Spartan Sentinel
, that features adult-submitted photos and articles published using InDesign. We are starting a weekly broadcast organization this year through the same Publications class that will start with weekly announcements but may eventually branch out. Name TBD. The staff is usually between 10 and 18 students and the student body of our school is a little more than 300.
Best Advice or Hardest Lesson Learned: 
 Don't touch a mouse. Ever. It's so hard when you're not sure what you're a new adviser to let the students still lead. Do what you can to set up a structure or organization and then teach students to teach other students. This will free you to work with editors or staff to help them develop content and skills. Even when it's difficult things like working with administration, try to help students grow as leaders and advocates.
Danielle Olejniczak, Secretary