4 Winners Selected for KEMPA Scholarship 2018
     After receiving several outstanding applications for the KEMPA college scholarships for the 2018-2019 school year, we are proud to announce our four scholarship recipients who will each receive their scholarship award after their first semester of college. They are: Sasha Milbeck from Homestead H.S. in Mequon, WI, Kaylee Schreiner from Antioch Community H.S. in Antioch, IL, and Katrina Troy and Alexandra Landman from Huntley H.S. in Huntley, IL.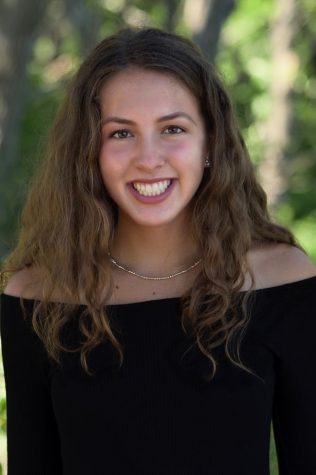 Sasha Milbeck spent all four years on the Highlander  publications staff at Homestead H.S., culminating with her appointment as Editor-in-Chief in her senior year. She also was a huge contributor to the Homestead H.S. yearbook. During her high school career she received multiple awards from the JEA, and was also chosen as the representative for the state of Wisconsin at the Al Neuharth Free Spirit and Journalism Conference in Washington D.C. after her junior year. Milbeck is a fierce defender of 1st Amendment rights, and was never afraid to shy away from controversial issues. She is a multi-talented individual whether it be writing, designing or editing, and we wish her well in her college career.
    Our second recipient, Kaylee Schriener, was a member of the award winning Tom-Tom staff at Antioch H.S. eventually becoming the digital director for the publication. Her adviser describes her as a great leader and truly selfless in everything she does. Kaylee wanted everyone on the staff to succeed and worked countless hours one-on-one with the staff to create a top notch publication. Her writing and reporting skills were exemplified in such stories as "Words Bruise Just as Much as Fists" and "Longing for Connection". Kaylee's real passion is with sports reporting and her dream is to become the public relations person for a major sports organization like the Los Angeles Dodgers. In the Fall, Kaylee will take her many talents to the journalism school at the University of Missouri at Columbia.
    Katrina Troy, our third recipient, is a multi-talented journalist who excelled first in yearbook and then for "The Voice" news publication at Huntley H.S. She was a staffer then Editor-in-Chief for the yearbook, and then photo editor for the news magazine. Her adviser describes her as a top photographer, strong leader, organized and dependable. Her design and photography skills were evident in her stunning magazine covers and several yearbook layouts. More importantly, Katrina says she wants to be part of the movement of truth. She wants to educate people about things they do not know or understand, by listening to those who have been silenced or ignored. This is evident in her stories about sexual assault, school shootings, and drinking on the football field. Katrina will bring her talents to the University of Missouri at Columbia in the Fall.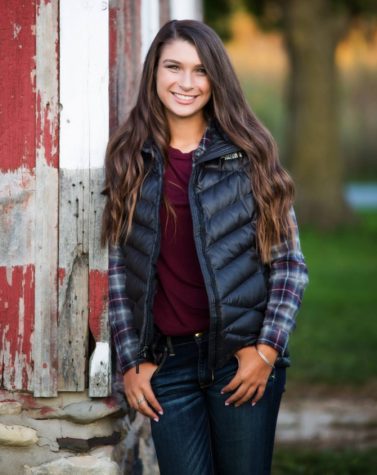 Alexandra Landman is our fourth recipient for a scholarship, and is also an outstanding journalist from Huntley H.S.  She began her sophomore year as a staff writer and then quickly moved up to be sports editor for their school news magazine "the Voice". By senior year she was Editor-in-Chief and, according to her adviser, has done incredibly well overseeing both the print magazine and online publication. Along the way she garnered multiple writing awards, including a first place award for feature sports writing from the Illinois Journalism Education Association. Alexandra was not afraid to write about controversial important issues of our time, including a stunning article about her 24 year old history teacher who had been raped in college. She plans on majoring in journalism in college (among other majors), and eventually wants to go to law school to become a positive voice for children in the legal system.